Olympia Riviera Resort Fine Dining
Taste of the Unique
Dining is an experience at the Olympia Riviera Resort
with 15 Restaurants & Bars.

Breakfast is celebrated with colourful, lavish buffets laden with locally grown organic produce in season. Lounge in the shade of open-air cafés, sipping your favourite summer drink. Savour the goodness of the Peloponnese soil in farm-fresh salads and light meals served on the terrace looking out at the sea. In the evening, treat yourself to a candle-lit gourmet dinner in the more formal surroundings of the a la carte restaurants, sampling the best of Greek and international cuisine.

Restaurants & Bars
Book Online
or Call
+30 26230 64400

"Greek Breakfast" participation
The Greek Breakfast is an initiative taken by the Hellenic Chamber of Hotels which utilizes and connects the cultural – gastronomic wealth of the country with the Greek hotel business.
---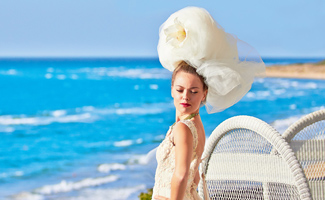 ANCIENT GREECE RE-BORN IN
Cap Voyage Restaurant
at Mandola Rosa Suites & Villas
Live an ultimate dining experience in "Cap Voyage" gourmet restaurant in a location of outstanding beauty. An amazing living collection with extravagant chandeliers and European antiquities.
---
CELEBRATIONS & EVENTS
Moments to Remember!
Celebrate your special moments with superb catering and attentive service in an ideal surrounding. Whether we are organising your dream party, wedding, special event or a business conference, pampering our guests is our favourite service!
---
In-Villa Dining
Intimate Refinement
Mandola Rosa features a fine dining experience within the comfort and convenience of your suite or villa.
Choose from an extensive menu, day or night, from a light bite to a romantic dinner under the stars.
---
Private Dining on the Beach
Unique dining experience
Enjoy a memorable sunset dinner on the beach, served by your own private waiter, including personalised menu planning, a secluded beach location and romantic décor.
---
FREE KIDS DINING
Tasty Corner
From morning to evening, mini buffets offer a constant supply of fresh, tempting food & drinks exclusively for kids staying at Mandola Rosa Suites & Villas and Olympia Riviera Thalasso Hotel.


From 11:00 to 17:00 kids (from 3 - 12 years old) can eat as much, and as often, as they like and it's all FREE. Kids love the choice and freedom whilst parents will be even happier to know that all menus, created by the Grecotel chefs, have been checked by a qualified dietician. (Located at Olympia Riviera Thalasso hotel)
---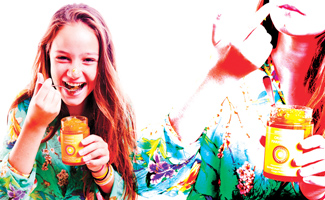 Kids' Menus by Grecoland
Designed in conjunction by our chefs & dietician to tempt all juniors whilst making sure they get all the nutrients they need for an active holiday. Special children menus are available in a la carte restaurants.
---
Premium Plus Option
(For guests staying at Olympia Riviera Thalasso Hotel)
Inclusively yours!
Enjoy a worry-free vacation including three meals a day, and unlimited drinks and snacks all day from the bars and restaurants. No more paying for the extra charges at the end of your holiday as it's all included in the price.
---
Awards - Recognitions 2014
---